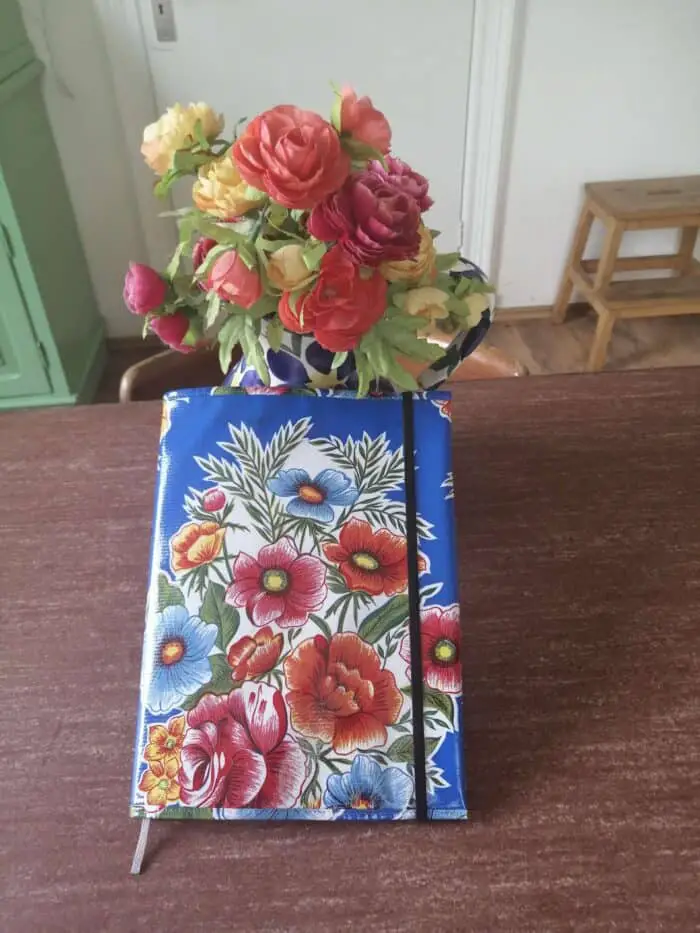 24 responses to "
Rara, wat is dit?

"
Een dagboek 🙂
Fijn weekend

Zo'n fijne rekbare boekomslag,waardoor erg shabby boeken er weer strak uitzien?

Lijkt op een nieuwe agenda voor 2020 natuurlijk. Hans

Ik ga voor een agenda/planner.

Een hoes voor je e-reader ?

Dagboek ,al denk ik eerder een agenda

Opberg mapje. Kan iets erin doen. Stof lijkt zacht te voor de agenda. Agenda is het niet.

Een vrolijk-makend mooi glanzende hoes voor een boek, agenda of dagboek of i-pad. Zo te zien afneembare stof. Maar het zou ook een baby-verschoningsmatje kunnen zijn aan het formaat te zien.

haha…kan dus van alles zijn.

Ik denk … dat het een omslag is, waar jouw nieuwe Moleskine agenda in zit ??

Heel goed Liesbeth! Dat klopt : )

Het zal inderdaad een agenda zijn of iets in dien aard.

Kweetniet!

Een cadeautje…

Hmm lastig haha! Ik denk een agenda?

Een hoes voor je iPad/tablet.

Een bakje koffie?

;-0

Love As always
Di Mario

Een cadeautje? Voor mij?

Een booksleeve? Geen idee maar i like the colors

Een notitieboekje. Maar de vraag is: wat ga je er in zetten? Een huishoudschema?

Mijn huishoudschema zit in mijn hoofd Diana. Dat schrijf ik eigenlijk nooit meer op.

Een omslagmapje?

Het was een Moleskine cover.