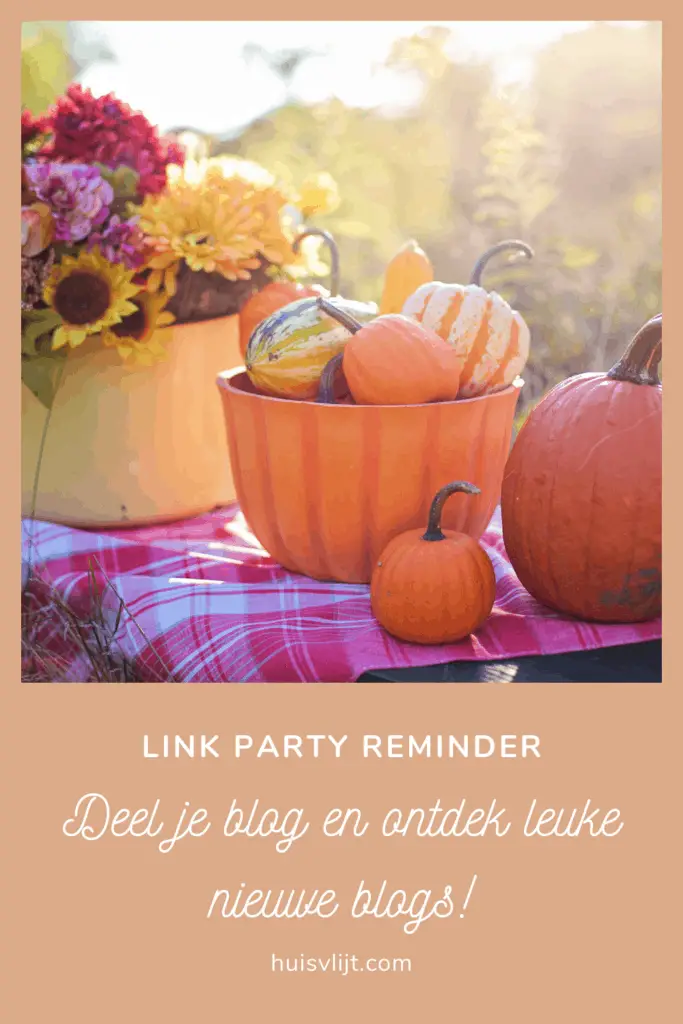 Vanochtend begon ik mijn koffietijd buiten, met mijn zonnehoed op. Maar bij mijn tweede kopje koffie moest ik naar binnen vluchten vanwege de regen.
En nu is het weer stralend zonnig.
Het is met recht een overgangsdag van zomers weer, naar de herfst!
Gelukkig trekt de wekelijkse linkparty op Huisvlijt zich daar niets van aan. Je kunt nog meedoen tot aanstaande zaterdag, en op zondag begint er weer een nieuwe.
Linkparty: doe nu mee!
You are invited to the Inlinkz link party!
Ben jij blij met de herfst, of had de zomer van jou nog wel langer mogen duren?