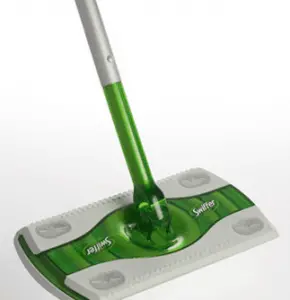 In het zomernummer van Genoeg kwam ik een handige tip tegen:
Is je Swifferdoekje kapot of vies? Gebruik dan een oude panty! Een panty wordt namelijk statisch door wrijving. En daarna gooi je hem gewoon weg! Dit kan natuurlijk ook bij een namaak swiffer!
Heb jij een Swiffer of nepversie?