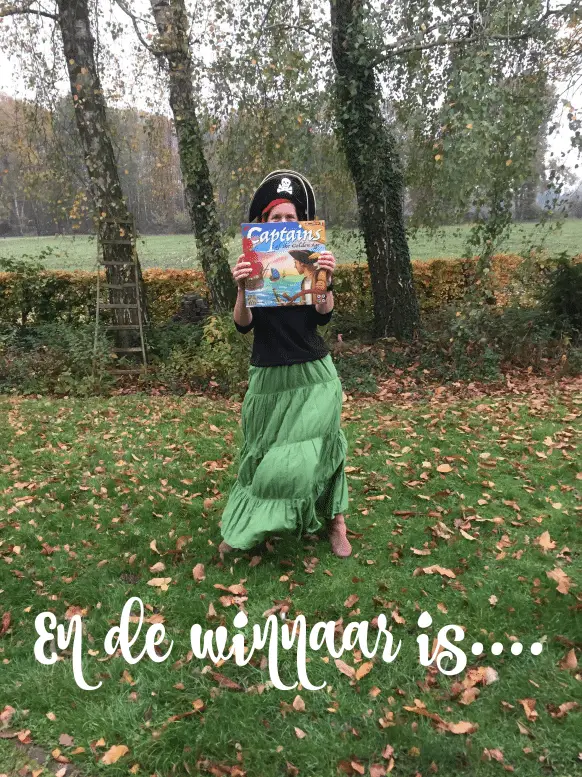 Captains of the Golden Age is een leuk bordspel waarbij het niet om geluk draait, maar om vaardigheden en de interactie met je medespelers. Ik mocht een exemplaar van dit bordspel weggeven.
En het juiste antwoord was
Om kans te maken vroeg ik je antwoord te geven op de volgende vraag: 'Welk element speelt géén rol bij Captains of the Golden Age?' En het antwoord was:
Geluk!
Uit alle goede inzendingen trok ik met behulp van de Random Generator Marian als de winnares. Gefeliciteerd Marian! Er is een mailtje naar je onderweg met het goede nieuws.
Niet gewonnnen? Niet getreurd!
Op dit moment hebben de bedenkers van het bordspel een kerstspecial. De prijs van Captains of the Golden Age is verlaagd van 49,95 naar 39,95. En tot eind 2017 krijgt iedereen die het spel bestelt GRATIS de uitbreiding 'Captains & Characters' erbij.
Als een winnaar niet binnen 7 dagen reageert wordt een nieuwe winnaar getrokken.